CE 08 - Concrete and grass formwork
For parking lots, walkways, escarpments. Three pieces cover 1 m2 of surface.
Non ci sono ancora recensioni
100% secure payments

Telephone support for information before purchasing.
---

After-sales assistance for product installation.
---
Description
The CE 08 cement and grass formwork allows the construction of an external reinforced concrete pavement on site. A monolithic, drive-over and draining slab is obtained.
The voids created in the shaped shapes allow to grass the area where the flooring is made.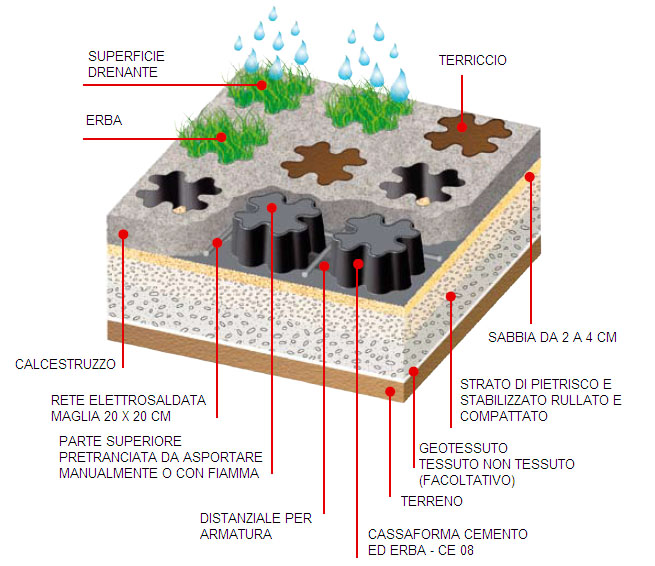 The CE 08 formwork modules allow the creation of driveways RESISTANT to differential loads.
They are ECONOMIC, given that the cement and grass formwork CE 08 allows the saving of concrete.
They provide an EFFECTIVE contrast method for swelling the soil.
They create a SELF-DRAINING system, thanks to the passage created by the drainage pockets.
They guarantee a REVIVING effect, because the cement and grass formwork CE 08 provides the possibility of grassing with indigenous plants and species.
They are ECOLOGICAL, being produced with recycled materials.
Data sheet
Height (cm)

60

Width (cm)

60

Depth (cm)

8